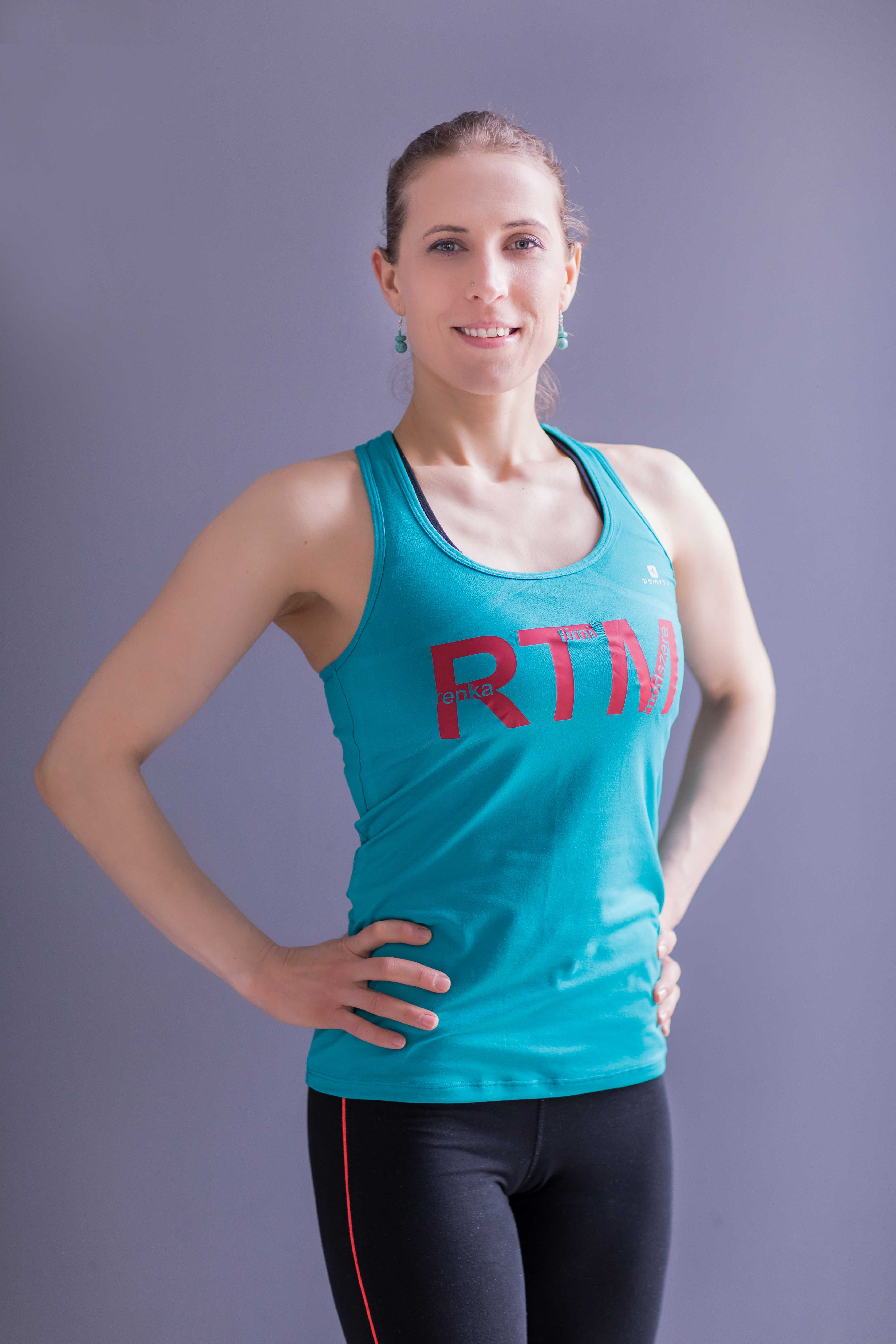 My name is M.D Tímea Kerekes, I am a gynecologist, a student of Psychology, a PreKanga trainer and one of the two Founders of RTM – Rectus Training Method. I have a son.
I have always done some sports, but never as a competitor. I started to run 10 years ago, and I have run longer and longer distances. Running has always meant for me charging my body and soul.
I first met Renáta Tőkés and the best postnatal workout, called Kangatraining in 2013. Since then I have dealt with Diastasis Recti.
Unfortunatelly, there is only a little Hungarian specialized literature in connection with this problem, and it is on the field of the abdominal surgery and plastic surgery. But there are many international researches. A lot of not-specialised literature is on the internet, and many of them are full of mistakes, and they are not trustworthy.
When I was pregnant, I did my exercises consciously, with the proper abdominal exercises of course.
Fortunately, or thanks to my practises, Diastasis Recti has not appeared in my belly. But on Kangatraining I learnt, not only as a doctor, but as a trainer and mother as well, how important the proper postnatal workout is. Some women need more time to deal with Diastasis Recti and Pelvic Floor specifically.
Even if expecting a baby is not regarded as a burden, these beautiful 9 months make a lot of changes in our body, which do not disappear from one day to the other after giving births.
That is why we felt the need to make a program, which deals with the core specifically, but it also takes the postnatal changes into consideration. We decided to fix mothers' bellies and cores.