The tummy is the part of our body that gets most often labelled as "problematic". Men want to get rid of their beer belly while women are working on their postnatal tummy. Unfortunately, most of the times incorrectly - so the result becomes even worst.
The connective tissue dividing the abdominal muscles in the midline of the body is called Linea Alba. If this connective tissue is stretched out, then the rectus abdominis muscles get far from each other and cannot perform their function.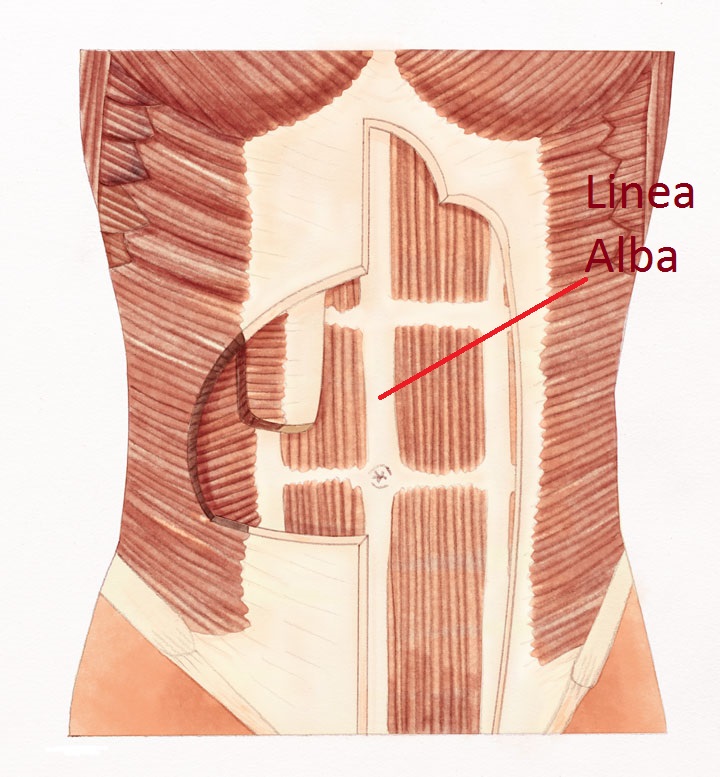 What are the functions of the abdominal muscles?
Close the abdominal cavity and protect the organs of the abdominal cavity.
Stabilize the organs of the abdominal
They take part in several movements of the body due to their various directions.
They also contribute to maintain the intraabdominal pressure.
Their functions pay an important role in the exhalation
Urination, defecation
Sneezing and coughing
Labour
Lifting heavy objects
Stabilization of the pelvic floor muscles
Turning the trunk in all directions.

The list is not complete yet.

If your abdominals don't properly fulfil their role then more weight is going to the pelvic floor muscles, to the spine, the muscular balance is overwhelmed, and the results are going to be pain, bad posture, weak pelvic floor muscle and bigger tummy.

The minimum 2 cm (0,79 inch) separation of the rectus abdominis in the midline is called Diastasis Recti.

The overstretched connective tissue is not anymore able to recover itself thus it's not able to keep the right and left parts of the rectus abdominis so close together to fulfil their functions. The overstretched tissue is also thinner, and a thin connective tissue is weak. If this problem persists then the muscles should be held in place with muscle strength so with conscious, careful and continuous awareness and exercising the state can be kept at the same level and the symptoms can be treated.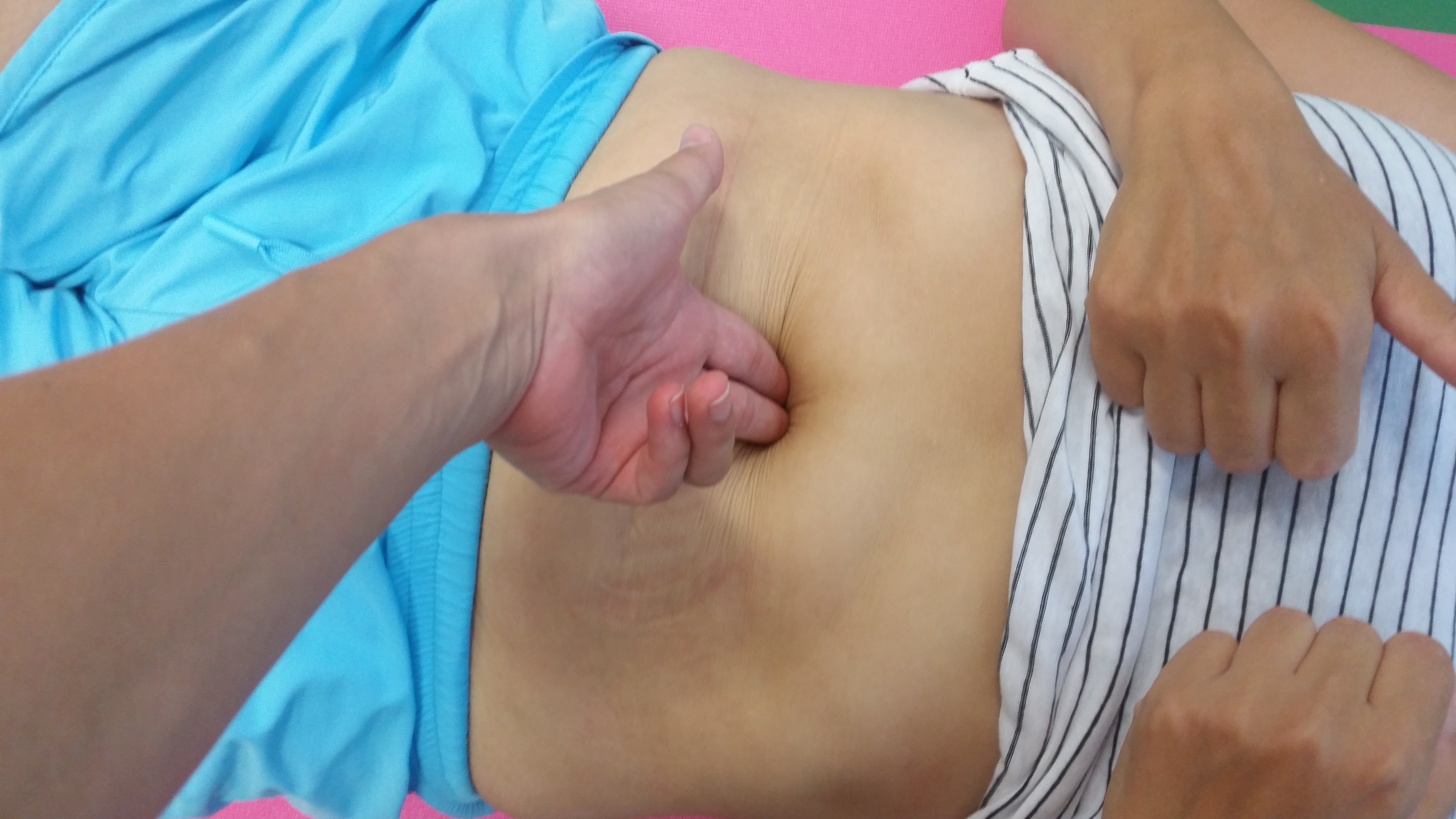 The Diastasis Recti / Rectus Diastasis is exist, and it manageable. You don't have to accept that after childbirth, your stomach stays bigger. It is not natural to have waist pain and weakness! With a couple of minutes of daily care, you can improve your condition. And you can improve your confidence.